Automotive Locksmith Service - Locksmith Norridge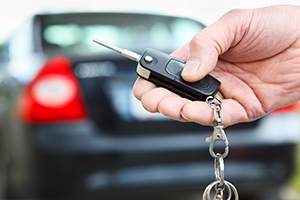 When you need locksmith service for your car, the last thing you want to worry about, is who to call. Go look in your nearest phone book, there are dozens of pages of locksmith services there. How do you choose?
Think back to the last time you lost your car keys or broke one in half trying to remove it from the ignition - how many phone books did you see lying around? That's right - none.
We encourage all of our present and future customers to keep our telephone number handy - easy access to our technicians will ensure that you have fast and affordable results when you call us to work on your car locks.
Call now: (773) 897-6079
The purpose of this website is to inform you about Norridge Master Locksmith and our services. Hundreds of others here in Norridge, Illinois have come to depend on our trustworthy locksmiths and our guaranteed work.
Here are some reasons why you might need locksmith service from Norridge Master Locksmith:
Your are having ignition switch problems, and know that you need to have repair work done quickly before it gets worse.
Someone tried to gain access to your vehicle and damaged some of the locks in the process. Now you have very limited use, and need repairs fast.
The keyless entry system on your car doors is not working right. You are thinking of calling the dealer and making an appointment, but the thought of waiting at the service station all day, and the exorbitant cost makes you cringe.
Your teenage son/daughter is now driver age, and you want them to have their own set of car keys.
These are just some of the many reasons to call the experts at Locksmith Norridge for affordable and fast locksmith solutions. Here are a few of our many requested services:
Ignition key replacement
Car lock repair
Lock picking
Trunks opened
Keys duplicated
24-hour emergency assistance
Keyless entry repair
Transponder chips
Free consultations
Lost car keys replaced
Laser cut keys made
Remote control keys made
Using Norridge Master Locksmith for fast and affordable automobile locksmith service is smart. We help you eliminate the middleman (car dealer) and save you time and money too. Call us today for fast and guaranteed service.
Call now: (773) 897-6079