Norridge Automotive Locksmith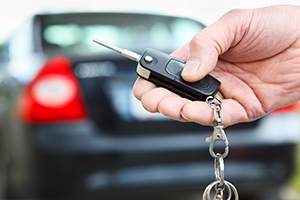 When you need locksmith service for your car, the last thing you want to worry about is wasting your time searching for a reputable locksmith company to call. There are dozens of pages of search results in the Norridge area for locksmiths. How do you choose the right locksmith for the job? 
Think back to the last time you lost your car keys. It probably made you anxious as you looked around in your pockets and the sofa, and resorted to retracing your steps only to come up empty. Often you end up finding your keys, but what about if you've misplaced your keys entirely? Or if a key breaks off in the ignition lock as you're trying to turn it? 
We encourage all of our present and future customers to keep our phone number handy. You might even want to program it into your phone. Easy access 24/7 to our technicians will ensure that you have fast and affordable service at the ready. When you call us to work on your car locks and security system we guarantee that you will be satisfied with the results. 
Call Today! (773) 897-6079
Here are some reasons why you might need locksmith service from Norridge Quick Locksmith:  
Ignition Change 
Car Lock Repair
Lock Picking
Trunks Opened
Keys Duplicated
Transponder Key Programming
Transponder Key Duplication
24-Hour Automotive Emergency Assistance
Keyless Entry Repair
Free Consultations
Lost Car Key Replacements
Laser Cut Keys Made
Remote Controls 
Break-Ins Repaired 
Hundreds of residents here in Norridge, Illinois have come to depend on our trustworthy locksmiths, excellent products, and guaranteed work. There are many reasons to call the experts at Norridge Quick Locksmith to assist you in all forms of automotive lock and key problems, including emergency lockouts, lock repair, ignition problem repair, keyless entry repair, and more. If you have inquiries about whether we offer a specific automotive locksmith service that is not listed here, feel free to call us anytime. 
Call Today! (773) 897-6079
There are many reasons why you should consider calling a locksmith for your vehicle. If you're having ignition switch problems, such as the key switching or difficulty in starting the engine, you should have it repaired before the situation gets worse. If someone tried to gain unauthorized access to your vehicle and damaged some of the locks in the process, it may render it difficult or impossible to use until a qualified locksmith works on restoring them.
If the keyless entry system utilized by your vehicle is not working right, you may be thinking of calling the dealer and making an appointment, but the thought of waiting there all day, and the often-exorbitant cost might make you cringe. These are just some of the many reasons to call the experts at Norridge Quick Locksmith for affordable and fast locksmith solutions. 
Call Norridge Quick Locksmith for fast and affordable automobile locksmith service whenever you need it. We help you eliminate the use of a middleman in the form of overpriced car dealers and save you money and time. Call us today for fast and guaranteed service. 
Call Today! (773) 897-6079